Zoom
ZOOM 1
14th April 2020
Comments from the WM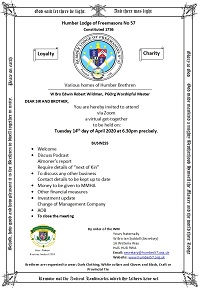 If ever there were an Office of Masonic Guru, W B Craig Maurier would be ideal for the job. Known amongst members of the vast Masonic community he belongs as Worshipful Brother Gadget, he has an incisive and intuitive grasp of everything electronically mechanical.
Not only is he a Computer Wizard himself (his home office has 360° VDUs and he thinks nothing of operating four keyboards at once while talking to someone on the phone and texting someone else on his desk-top) but he encourages others to emulate his example. (A forlorn hope in my case.)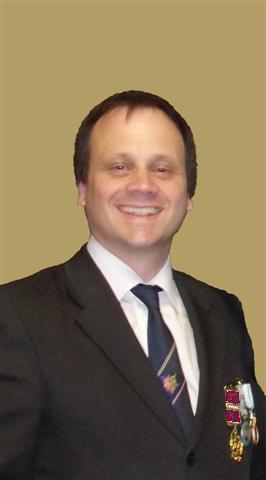 Consequently when the Coronavirus pandemic persuaded UGLE to initiate the shut-down, Craig insisted that I learn to use a programme called Zoom which enables dozens of people to see each other live on their screens whilst in their own homes. And to talk.
He fitted my computer up with the App whilst sitting in his study (and simultaneously doing six other jobs) and I watched my screen as the cursor darted about faster than the eye could follow. "Right, all done," said Craig, and his picture appeared in front of me, next to a picture of me gawking in amazement. There's a little camera lens built into my lap-top, which I hadn't realised had been watching me for years. Scary thought.
In the meantime I'd been talking with the international Masonic author, Robert Lomas (forgive the name-dropping) who suggested that he sent us a podcast (a sort of little radio article which one can download and listen to on your PC at home) and Craig, Ian Syddall and I went along with this kind suggestion. So on the day of what would have been our regular meeting this month, Ian sent out the podcast to those willing to participate (with instructions not to share it outside the Lodge to protect the author's property) and reminded the Brethren that at 6.30 pm we intended to Zoom together.
I listened with interest to Robert Lomas's talk about this early Masonic icon. I was surprised: but of that, more later. (Should anyone from other Lodges be interested in the Robert Lomas podcasts - and there's already a good selection, he is creating more for use during - and after - the lockdown, please contact Craig or me for details about the links.)
The "summons" and "minutes" will be sent out independently - thank you, Ian!
Let me explain to the uninitiated what Zoom is about. It is a means of video-conferencing (I understand the British government uses it for meetings) and is also easy to operate by ordinary folk. (If I can manage it it must be easy. My grasp of technology is limited to changing a plug.) But at the allotted time, I obediently pressed the link Craig had provided (I recognised it because it was blue and had an underline - that means if you click your mouse at it, the screen changes to the address on the link) and immediately the picture changed to a group of familiar faces.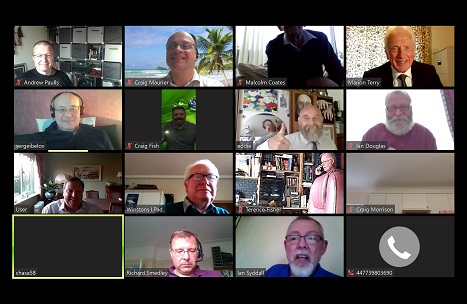 This picture changed from time to time, but on the screenshot above Andrew Paulls is smiling from his study, Craig is on a Caribbean island somewhere and Malcolm Coates is jumping in the air, so we can't see his face. David Terry has dressed in a tie and a jacket for the occasion - his sartorial elegence puts us all to shame. Sergei is wearing his headphones. Craig Fish was the most active participant - he leapt about throughout the get-together, and kept altering his background to planetary views. (This excited some text comments about whether Uranus was bigger than Mars between him and some others, I understand, but the on-screen language was delivered with propriety, thank goodness.) I'm there giving the "thumbs up" - which came to indicate concensus about matters discussed; and Ian Douglas has just returned from feeding the reindeer. Adrian Brown is smiling at some comment while Winston Pannett is as handsome as ever. Terry Fisher is answering a telephone call from the Provincial Grand Secretary so he has stepped out of earshot, affording a view of his well organised den. Craig Morrison has either fallen off his chair or is adjusting the screen, and Charles Alexander has also inexplicably disappeared from view. Happily, both joined us visually later. Richard Smedley was a little late, having been working in the garden, and Ian Syddall, who was taking minutes during the session, has obviously had his hair cut. We look forward to it being finished. The telephone logo showed that Michael Coates was in on the meeting, I was well impressed.
As the pictures sometimes swapped places, and members occasionally vanished ("Whoops, I've forgotten to bring a drink for the toast, excuse me a minute") I found it difficult to follow at first, but when someone was talking, their border lit up. On the screen above, Charles - in the bottom left hand corner - is speaking: "Just a minute, everybody - it's all gone dark." This system works providing people don't interrupt too often - we may have to introduce a "hands up" system if there are more Brethren participating. (And I hope there will be.)
After saying hello to everyone - and it was gratifying to see sixteen of us there - we talked about the podcast.
In Terry Fisher's History on this website he states: 'One of the earliest records of Freemasonry in England is contained in the diary of Elias Ashmole, the Antiquarian (Ashmolean Museum, Oxford), wherein under the date October 16th, A.D. 1646, is written: "I was made a Freemason at Warrington in Lancashire".' I knew little more about him than this, but had done some homework by looking at his achievements on Wikipedia. I was surprised (and the Brethren concurred) to find that Robert Lomas's research, based on Ashmole's Diaries (which included such details as the boil on his bum) presented a different picture. Ian writes in the minutes:
Elias Ashmole was shown in different light to what one might have expected. Robert Lomas talked eloquently about him "warts and all" - basing his lecture on the diaries of this extraordinary figure. Not quite "the first recorded Freemason" - there is evidence now of an earlier candidate - Ashmole was revealed as an opportunist and political climber, marrying for convenience and using Freemasonry as a means of furthering his ambitions. His legacy to science remains superb and the Ashmolean Museum is worth a visit when the shutdown lifts.
Then followed a reminder about the Wednesday evening toast to all Brethren, and discussion of Lodge business, which will be emailed to all members, together with the "summons" within the next couple of days. Many thanks to Ian Syddall for his hard work organising this! At the end of the session, we took our glasses in hand and drank a toast:
Wishing them health and safety
And a happy return to their Lodges
When circumstance permits.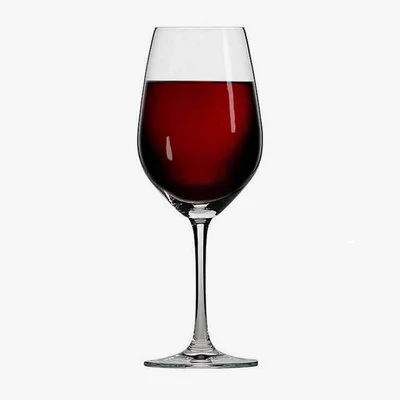 Our next Zoom meeting will be on Tuesday 28th April at 6.30. pm. Our Mentor, Sergei Byelov (one of several Brethren in the Lodge to have  his surname in the title of a song) has devised a challenging quiz based on the Humber website, and will be telling you the answers that evening. The questions will be sent out a few days beforehand - I wish you all Good Luck!
The informal minutes of the above meeting have been distributed electronically to all the Brethren.
ZOOM 2
28th April 2020
As Master of the Lodge, I am blessed with an excellent team; I have little work to do, and when the Brethren make suggestions about what I attempt, they generally give positive comments indicating a better way forward. So I begin with a general thank you to everybody. No-one could have anticipitated the arrival of the coronavirus, but the Brethren in the Humber Lodge in particular have rallied round and made every effort to help each other and to assist the world outside. This sounds a bit philosphical, but I will put these rather more serious thoughts on the coronovirus page.
So: thanks again to Craig who is masterminding the technology admirably. On this occasion he appeared to be in a Masonic Lodge Room; Terry Fisher, however, had contrived somehow to change his den to a couple of huge Humber logos. Others showed different scenes.
Thanks to Ian who effortlessly jotted down minutes, which will be sent out seperately: we had a fair bit to discuss, but I'll get to that later.
Thanks to the Quizmaster, Sergei, who took us through the Humber Quiz and had carefully marked the email answers sent to him. Despite the inevitable objections, interruptions and gratuitious anecdotes, and despite the unspoken agreement amongst some of the Zoom participants to put on different items of headgear during the quiz, he refused to be phased, and at the end congratulated the Brethren for scoring so well. Indeed, two Brethren scored full marks: Ian Syddall and David Terry,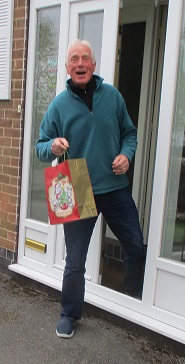 so it was a tiebreaker question which decided who won the whisky: "Which Brother has no legs on the Team Photograph on the website?" David answered instantly, and claimed the prize. Despite Ian's assertation that the WM would have drunk it before we next met, it was in fact delivered the following morning.
The expression of surprised delight as he picked it up from the doorstep was wonderful. 
Thanks to all the Brethren who took part in the Quiz. I was well impressed!
I'm surprised, given the brain power of the Brethren, that nobody appears to have solved the Crossword yet.
David gave his Almoner's report, welcoming Jack Whileblood to the Zoom meeting - he hadn't linked in last time. David mentioned those Brethren who might appreciate a call (he has regularly been in touch with all the Brethren and thanked those who were offering their services doing shopping and making deliveries for some of the more vulnerable members of Humber 57, and for those assisting our Masonic widows.
Ian Syddall, our trusty Secretary, reminded us that the Provincial toast would be held the following night at 21:00.
He then spoke of Charity issues. At the last Zoom meeting, concern had been expressed that we were receiving requests for assistance from various quarters, suggesting "best practice" (donate your meal money) as some other Lodges were doing. As WM I am aware that some of our Brethren are finding things difficult in the current climate; please be assured that there is no obligation to contribute. However, the Province has organised a scheme whereby our donations will be doubled, which, with tax relief (which must be signed for) would significantly help. My selected charities this year are the Candlelighters (Hull) and Dove House (Hull) and it would be nice to think that the missed raffles etc. during the shut-down might be accommodated by this means.
Thanks in particular to our Treasurer, Terry Fisher, who has kindly offered to take care of the financial side of things (to the great relief of our Charity Steward, Malcolm Forbes.)
Ian has sent out a form simplifying the process. Any donations will be gratefully received.
Any contributions to this Website would be greatly appreciated!
The Secretary suggested that as so many of the Brethren had a penchant for eccentric headgear (most agreed that Craig Fish wearing a rabbit head was a significant improvement) that the next Zoom meeting (26th May) would include a challenge to produce the most outrageous hat, within the bounds, of course, of decency and propriety.
I am delighted that Winston Pannett, who received his 50 years certificate in 2012, is going to give us a talk next meeting. Traditionally the month of our Founders Night, it will be interesting to hear what Winston has to say on this occasion.
The Zoom meeting was a well spent, convivial hour, and we concluded with the toast to Isolated Brethren:
Wheresoe'er dispersed,
Wishing them health and safety
 And a happy return to their Lodges
 When circumstance permits.
 So mote it be.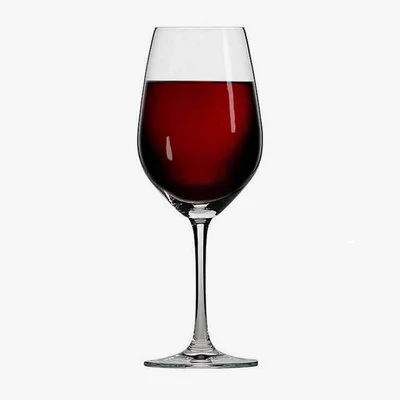 Our next Zoom meeting will be on Tuesday 12th May at 6.30. pm.
The informal minutes of the above meeting have been distributed electronically to all the Brethren.
ZOOM 3
12th May 2020: Founders Night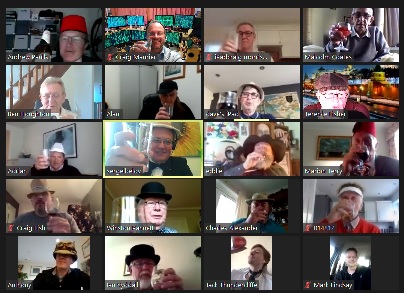 What a pleasure to see so many faces on the screen - with a fantastic array of hats! It was good to welcome some older Brethren whom we've not seen for some time: Zoom enables us to see each other - and David Terry, our Almoner, mentioned this in his report, whilst maintaining the caveats of confidentiality now required. There were nineteen people there - and occasionally twenty, but one Brother was having technical gremlins, alas. There were also apologies, but as our Secretary was busy taking minutes (now electronically distributed) I'll not name them here. Ian Syddall's haircut was even more impressive, though tactfully hidden under a titfer this time.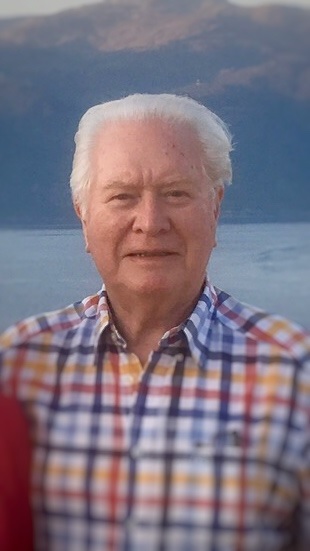 Thanks were extended to Craig Maurier and Ian Syddall for their work in setting up and recording the session, after which W Bro Winston Pannett gave a brilliant talk on his experiences in the Craft since he joined Freemasonry as a Lewis in 1961. This talk (he called it "Ramblings") is published below, so I will not expound upon it; suffice to say it was very well received. W Bro Pannett, aware that this was our traditional Founders Night, alluded to the documented A SHORT HISTORY OF THE HUMBER LODGE 1809 - 2009 by Mike Phillips which is now (by kind agreement of our Librarian) included on the History page of this website. He then gave the traditional toast to the Founders. Thanks, Winston! Thanks, Terry!
Winston received his certificate for fifty years in Freemasonry in 1912 - on the Celebrations and Regrets page, scroll down to February 1912.
The Charity report, sent in by W Bro Forbes, will be included in the minutes.
The Treasurer alluded to ongoing expenses required by the Lodge building and discussion took place about a possible voluntary contribution. While the Brethren appeared to be in favour of this idea, it was decided that an explanatory letter would be required for all the Brethren. The WM asked that a small sub-committee be formed to examine the options, which may, of course, modify the content of that letter.
The Almoner gave his report, after which the Lodge Mentor, W Bro Byelov spoke about Solomon's ring, which according to legend, carried the message "This, too,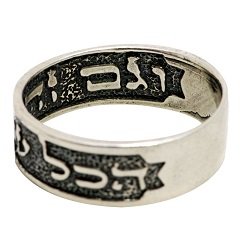 shall pass." He said he was confident that the present difficulties would resolve, but asked the Brethren to consider the question of how things will have to change in the practice of Masonic Meetings when we are able to reconvene. It will be interesting to hear opinions about how we will manage in the Lodge Room and afterwards, and I look forward to hearing what you all have to say.
It was time to end the meeting: it had taken almost an hour. I hastilly refilled my glass (it had somehow emptied several times during the meeting) to give the final toast:
 Wheresoe'er dispersed,
 Wishing them health and safety
  And a happy return to their Lodges
  When circumstance permits.
  So mote it be.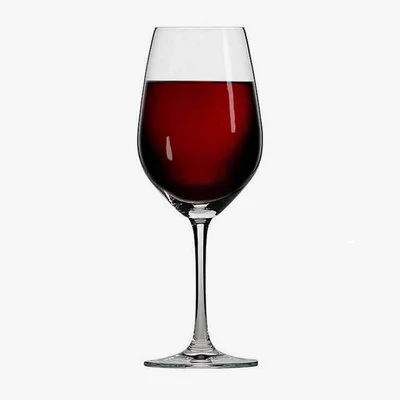 Our next Zoom meeting will be on Tuesday 26th May at 6.30. pm.
 The informal minutes of the above meeting have been distributed electronically to all the Brethren.
 Here is Winston's presentation:
Masonic Ramblings
by Winston Pannett
 12th May 2020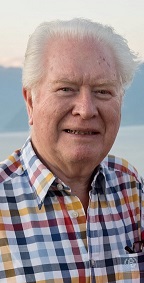 I suppose I came into Freemasonry early – my father being a Mason -  I  was known as a Lewis – as are all sons of  Freemasons, - and along with several other Lodge Lewises, I attended Ladies Nights and many other Lodge fund raisers -it was a great way to be  introduced into the Craft and meet potential future brother Masons.
The Lodge I eventually joined in December 1961 (3 months after I was married) was called The Whitwell Lodge No 2104 in the province of Durham, and met in Stockton on Tees, my home town, and I was 24 years of age.
It was a Teetotal Lodge, which meant alcohol was not allowed at the festive board!
- Most unusual; LET ME EXPLAIN.
The Lodge was named after Thomas Whitwell who was born in Kendall in 1837.
He was a Pioneer in the Iron Trade and had a reputation at home and abroad as a Metallurgist and Inventor; he trained with Robert Stephenson in Newcastle, eventually starting the firm Whitwell & Co Iron-founders in Thornaby on Tees.
But it was not his Business activities alone which gained him the Respect and Esteem of all who knew him – it was his work as an Earnest Social Worker – Ardent Temperance Worker & Christian Gentleman, devoting his life to the service of his fellow men. He became a household name in the area.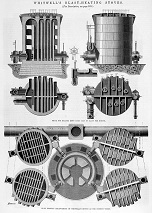 Among the many things he did was to establish the WMCA throughout the North of England – he founded the Stockton & Thornaby Fire Brigades, remaining involved with these & many other Clubs and  Educational Bodies up to the time of his Tragic and Accidental Death at the age 50.
He was inspecting a faulty Heating Furnace with one of his foremen, when a blow back occurred – they were both terribly scalded and burnt - they managed to climb out - Whitwell typically insisting that his foreman go first.
The Lodge was duly named after him and in his honour - the Lodge is to this day Teetotal at the Festive Board.
I was honoured to be elected W. Master of the lodge in 1974, after climbing the ladder system and filling every office on the way!
SO HOW DID I COME TO JOIN THE HUMBER LODGE No 57 in the fine Port City of Kingston upon Hull in December 1977?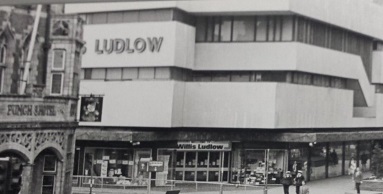 It was a work move to Hull to manage the Department Store WILLIS LUDLOW (sadly now gone) that brought my family to the newly created area called HUMBERSIDE,
- and I still can't get used to calling it EAST YORKSHIRE!
It wasn't too long before I received a Telephone call from the late ALLAN JOHNSON one of the many Grand Lodge Officers that populated the Humber lodge in those days, inviting me to meeting of the Humber Lodge – who at that time met in Park St Hull. I very much liked what I saw. 
Happily my application to became a joining member was successful and suddenly I had 112 New Friends. (YES THAT WAS THE MEMBERSHIP IN 1977.)
And that's what makes FREEMASONRY UNIQUE.  From being a stranger in HULL I soon had a host of NEW LIKE-MINDED FRIENDS.

I have to say I found the Humber Lodge's Ceremonies in the Lodge room to be outstanding and the banter & fun at the festive board was fantastic - different to my old Lodge and I was very impressed.
I soon made close friends with a number of the Brethren - whom some of you may remember: CLIVE NAYLOR, BILL JERVIS, ALAN METCALFE & ALLAN BOURNE and our families regularly socialised outside the Lodge.
Sadly only ALLAN BOURNE is still with us and he is suffering from a form of dementia,
I call and see him most weeks and we reminisce on the old days.
SO WHAT WAS HUMBER LODGE LIKE IN 1977 ?
Well we met at the Masonic Hall in Park St Hull - next door to David Terry's Surgery.
SUBS WERE £9.00 a year and we had 112 members – the Cost of the Meal was something like 6 or 7 shillings -that's about 35p in new money.

The W. Master that year was ERIC WHEATLEY AND AS WAS THE CUSTOM HE PAID THE  W. MASTER CONTRIBUTION FEE OF £150 FOR THE PRIVILEGE – this  was to cover his guests' meals, wine etc. !
I am happy to say this practice/ fee was discontinued in 1992, when it had risen to £275 (at which stage it made some members think twice about progressing to the Chair in the Lodge.)
The average attendance at regular lodge meetings was 70+ and at an Installation it would rise to 135+.    SO BEING A STEWARD IN THOSE DAYS WAS A BUSY AND IMPORTANT OFFICE. They all dined together in the Stewards' Room after the meals were served, and that's where many close friendships were usually made as they progressed up the ladder.
In 1988 the Lodge moved to Dagger Lane, meeting on the second Tuesday in every month.  Sadly for me that was the same date that my mother Lodge met, so my regular visits to my Mother Lodge were curtailed.
Over the years I have had the privilege of occupying varies offices in the Humber Lodge: CHAPLAIN TWICE; DIRECTOR OF CEREMONIES ON SEVERAL OCCASIONS AND TREASURER!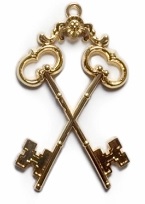 However I must say being the LODGE TREASURER LASTED A LITTLE LONGER THAN I THOUGHT!
The Treasurer was retiring – and  I STILL REMEMBER THE THEN SECRETARY RON LANG SIDLING UP TO ME AND WHISPERING IN MY EAR, (as secretaries do!) "That's a job you could do!"
THAT WAS IN 1990  - and I was happy and honoured to be the LODGE TREASURER UNTIL 2016 – a total of 27 Enjoyable Years!
DOESN'T TIME FLY WHEN YOU ARE HAVING FUN!?
I am delighted that the Humber Lodge today has many new younger members who are taking an active part in the life of the Lodge and I feel sure that the future of our ancinet & honourable Lodge is in safe hands - whatever life may have in store for us.
On looking through my Lodge Files I came across a book written by the late W Bro Mike Phillips to commemorate the Lodge's 200th Anniversary in 2009 entitled A SHORT HISTORY OF THE HUMBER LODGE 1809  -  2009. A great little read which I recommend to our newer brethren. – Our Librarian W BRO TERRY FISHER has a number of copies he is happy to lend out.
FINALLY BRETHREN TONIGHT WE CELEBRATE THE 193rd ANNIVERSARY OF THE LAYING OF THE FOUNDATION OF THE HUMBER LODGE BUILDING IN ANNE ST, HULL, ON THE 7th MAY 1827.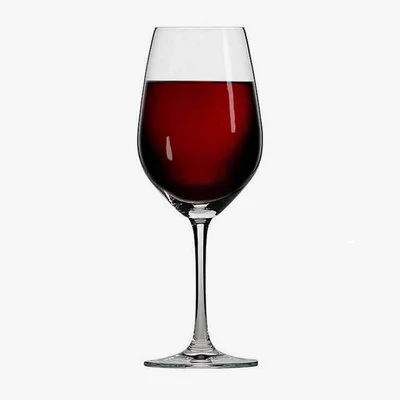 In this toast we celebrate  &  honour our founders, Bros lt. William Crow,  Thomas Feetham and  Joseph  Eglin.
THIS IS THE TRADITION OF THE HUMBER LODGE.
Worshipful Brethren & Brethren on this occasion please remain seated and in silence,
HONOUR THIS MOST NOBLE TOAST TO:
BRO LT.  WILLIAM CROW,    BRO THOMAS  FEETHAM,     BRO JOSEPH EGLIN AND ALL OUR FOUNDERS.
-ooOoo-
 ZOOM 4
 26th May 2020
There were twenty-one Brethren at the meeting; one of the visitors had to leave just before the end - but we were delighted to welcome visitors from local sister lodges and from Lincolnshire - it was a pleasure to see everyone, particularly on an evening when there were other Masonic Zooms in progress.
W Bro Craig Maurier was at the controls and from what appeared to be a Caribbean island gave an illustrated presentation on Hogarth's "Night" etching, which contains many Masonic allusions - including the WM having a chamber pot emptied over his head. The Brethren (and visitors) responded with pertinent questions and observations: Malcolm Coates remarked that the event took place on Oak-apple Day, his birthday. He did not, however, reveal his age.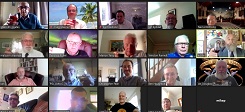 The WM thanked Craig for his sterling efforts. W Bro David Terry gave an ongoing Almoner's report, and, as this was an "extra" meeting, the Secretary said that the outcome of the sub-committee zoom would be disseminated with the minutes of this meeting so that there would be an opportunity for discussion. 
As usual, the WM asked the Brethren to join in the parting toast:
 Wheresoe'er dispersed,
 Wishing them health and safety
  And a happy return to their Lodges
  When circumstance permits.
  So mote it be.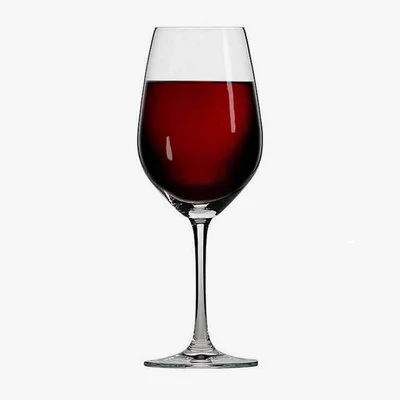 Our next Zoom meeting will be on Tuesday 9th June at 6.30. pm. W Bro David Terry is devising a quiz on the Humber Ritual, which will, of course, be distributed beforehand.
The informal minutes of the above meeting will be distributed electronically to all the Brethren.