Charity 
April 2021
(From the WM on the occasion of the Charity Fund Raffle Draw)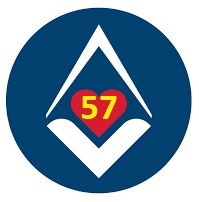 During the lockdown I've been enormously impressed by the Brethren of the Humber Lodge. We've seen newsletters boasting of how some Lodges have donated the cost of their meals, or collected 20p pieces or given their support to Charity in different ways – we've seen that some have been involved in making personal protection clothing for the health workers, we've seen the incredible support of freemasons of the province, of the country and of the world.
You Brethren of the Humber Lodge have quietly and unassumingly continued to support those in need during the lockdown – some of you physically getting out there and doing your bit – running both ways over the Humber Bridge, driving blood to hospitals, doing volunteer work, cycling, some of you by making telephone calls to our lonely and vulnerable Brethren and families, and all of you by donations. Some of you have donated raffle prizes too - thank you.
I don't just mean the donations we automatically make when paying our subs – a portion of that, as you know, is invested by the Grand Charity and some is invested in the Provincial Grand Charity – but I'm talking about the extra contributions you've given to our Charity Fund. Some of you have also contributed prizes, some have spent time and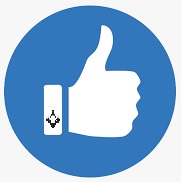 energy organizing the raffle – not for recognition and a photo in an online magazine, but because you all believe in Charity and will give aid where needed. Some of you are automatically giving to Charity when buying online through the scheme promoted by W Bro Richard Smedley.
With over £700 raised earlier for the Almoner's Fund and now over £630 for the Charity Fund, I am so proud of you all. It will be mentioned in the Humber Lodge minutes, of course, but let me say on behalf of our Almoner and Charity Steward, thank you very much.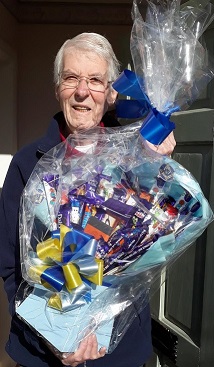 While we are not actively seeking recognition, the work of the Humber Lodge has not gone unnoticed, and it has come as no surprise that next month W Bro Ian Syddall will be taking up the very active office of Provincial Grand Charity Steward, and I'll like to congratulate him here on behalf of us all.
As a Lodge we are proud of him. But we should also be proud of ourselves. As master of the premier Lodge in the Province, I am both humbled and inspired by your generosity.
Sincere thanks to you all.
Congratulations to W Bro Angus Gillies (pictured) who won the star prize in the raffle - the Humber Lodge 57 Chocolate Bouquet. "I suspect," said W Bro David Terry, "he's going to be the most popular man in the village for a while!"
"Helping people by charity is the most human thing we can do." - Oprah Winfrey.
2021
Please see the link showing what Connaught Court has to offer on the Events and Social Functions Page!
2020
New Year's Eve 2020
Congratulations to Andrew Paulls who completed a 500km cycle ride between Christmas Eve and New Year's Eve in aid of Diabetes UK, (see 10th December below) and to all those Brethren who supported him in this worthy cause. Here are his comments: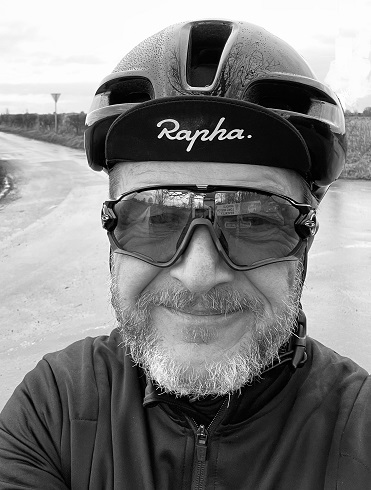 Every year since 2010, Rapha has challenged cyclists to ride 500 kilometers between Christmas Eve and New Year's Eve. The Festive 500 started in the south of England, and has become a global challenge.
 I chose to undertake this challenge to improve fitness whilst generating sponsorship for diabetes uk. The motivation was due to becoming pre-diabetic for a short period in 2020. The challenge is usually completed outside during the coldest period of winter. Due to the pandemic, cyclists could now use an indoor trainer.
 I put together a plan of completing around 70km a day with potentially two 100km rides. This was completed on the roads of the Holderness in cold conditions. When it became too cold, I moved to the safety of home, ensuring that a supply of tea and bacon sandwiches were on hand. Up to now the fund generated is nearing £400 with a target of £500. Many thanks to all who have helped.
December 2020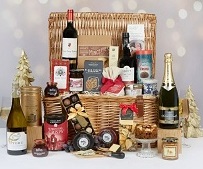 As Christmas approaches Lodges are aware that their usual contributions to particular causes are likely to be somewhat diminished as we have not met for a substantial amount of the year, and the usual raffles and collections have not taken place. The Humber Brethren have nonetheless given generously, and we have received thanks from different organisations. including the WM's particular charities this year, Dove House in Hull and the Candlelighters - supporting children with cancer in Hull. Aside from the efforts of our Charity Steward, Brethren have been busy (see below) but  our Almoner and Charity Steward have combined forces to raise money for the Almoner's Fund, lending support to our widows and those in need. To this end (and with the kind assistance of a donation from the Province) a Christmas Hamper has been purchased, to be raffled along with other prizes on the date of our December meeting (a Zoom presentation - see the WM's Diary) and up to now (25th November) over £600 has been raised. Watch this space!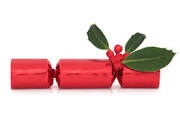 CONGRATULATIONS TO ALL OUR BRETHREN! £775.00 RAISED FOR THE ALMONERS FUND! WELL DONE EVERBODY - GOD BLESS YOU EVERY ONE!          (8th December 2020.) 
10th December 2020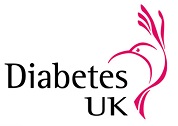 Bro Andrew Paulls has taken on the challenge of cycling 500KM from Christmas Eve through to the New Year in aid of Diabetes UK: a message with the "Just Giving" link has been sent to the Humber 57 Brethren. Good luck, Andrew!

Bro Mark Lindsay, Royal Arch Representative for the Lodge, expressed his grateful thanks for the support and good wishes of all the Brethren of the Humber Lodge when he completed the challenge of crossing the Humber Bridge (both ways) to support St Alban's Church in a project for Christian Aid). The weather was terrible - driving rain and high speed winds, but Mark and his oldest son carried on regardless. The Daggards http://thedaggards.co.uk/?Your_Contributions_2020 (some of whom are also members of the premier Lodge in the Province) were delighted to be able to contribute. Mark suffers from acute arthritis (which has prevented him from participating in the London Marathon) and the wearing of a mask in recognition of those who have lost their lives through Covid-19 added to the demands of the run, but eventually, wet and weary after seven kilometres of blustery autumn winds, the dynamic duo completed the task, raising funds for the support of those less fortunate than ourselves. Well done both!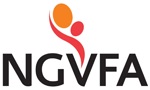 As the covid-19 pandemic has severly curtailed attendance at the cenotaph for the annual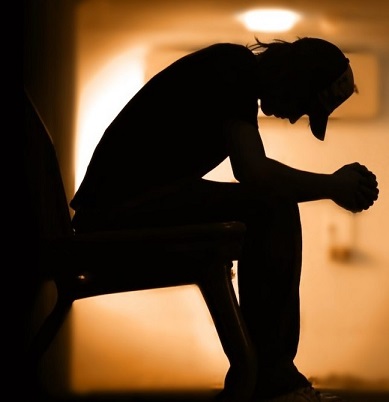 remembrance and laying of wreaths, the Brethren have elected this year to send a donation to the NGVFA, the National Gulf Veterans and Families Association, which became a registered charity over twenty years ago Like many other charities, this Hull-based organisation has suffered during the ongoing crisis, but is now again supporting those Veterans of the Gulf Conflicts, Iraq and Afghanistan who have health and social problems since their return. The charity's mission is to provide a safe haven for the Veterans and their families, enhancing their quality of everyday life through support, information, advocacy and counselling, and to increase awareness thereof to the public and health care professionals. Many thanks to W Bro Ian Syddall, who is well au fait with the NGVFA and who gently pointed out that while doubtless the Brethren will be purchasing their poppies to support the national appeal, this worthy charity is not so well known and on our very doorstep.
W Bros Richard Smedley and Ian Syddall have enrolled the Humber Lodge Charity on Amazon Smile so that Lodge members with an Amazon account can log in through  https://smile.amazon.co.uk/ and start shopping, registering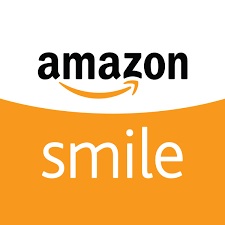 purchases to The Humber Lodge Charity Fund. Then each quarter, Amazon donate 0.5% of our purchases to our charity. It costs us absolutely nothing extra to purchase through this route, but the Humber Charity could benefit considerably.
Richard asks "Could I call upon you all to register your accounts to this system and hopefully the charity will benefit."
Freemasons practise Charity on many different levels. Every subscribing member annually donates to the
Grand Charity (which is huge: apart from the National Lottery, Freemasons contribute more to charitable causes than any other organisation) and to the Provincial Charity. However, there is charity work done by each Lodge, the Master (assisted by his Charity Steward - this year W Bro Malcolm Forbes for the Humber Lodge) may select particular causes to support, and during his year of office, other causes, local, national or international might require assistance from the Brethren. Nor is it all about giving money: the Lodge Almoner (W Bro David Terry) is active, visiting the widows of Brethren who have passed away, checking on the health of those who are ailing; sometimes exhorting the Brethren to assist with lifts or simply giving up some of their time. There are some Masonic groups dedicated to supporting charitable causes: The Daggards (of whom several Humber Brethren are members) put on lectures, presentations and entertainment to help the homeless and others in need of assistance.
Click the link here to find out about the Grand Charity.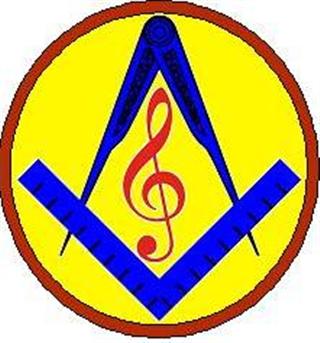 The Masonic magazine Freemasonry Today has a number of articles about different charities, including the Royal Masonic Trust for Boys and Girls: click the link to find out more. The Masonic Charitable Foundation explains something of the long history of Brotherly Love, Relief and Truth , the precepts upon which the Organisation is founded.
Click on the logo to find out about the Daggards.
The Worshipful Master's selected Charities for 2019 - 20 are the Candlelighters (Hull) concerned with children's cancer and the Hull Dove House Hospice. Contributions have been made to both these organisations throughout the year.