Coronavirus page
Friday 22nd July 2022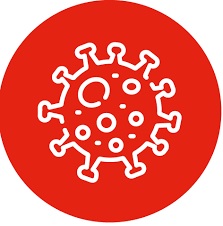 Waves of virus variants contunue. Covid infections in the UK have risen again to 3.760,200, a rise of 7% from the week before. However, there is evidence that the rise is slowing, and we are down on March's figures of 4.9 million. Nearly 92% of the infections are the BA.4 and BA.5 Omicron variants. Hospital admissions have fallen. While the virus is still rampant, it seems to impact less on most people - few folk wear masks when out and about. It would appear to be getting smarter - even people with past infections or who are fully jabbed can catch it. But as we approach herd immunity, it seems to have lost much of its debilitating power. Long Covid, however, is another matter, and may be discussed later. Meanwhile, the UK is undergoing an unprecedented heat-wave.
Friday 24th June 2022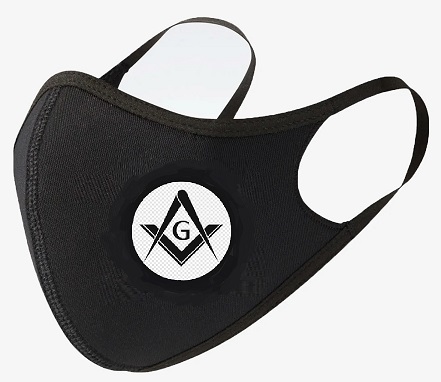 While we have apparently "turned the corner" with the coronavirus in the UJ, the national statistics suggest that infections are up by more than 20%. Vaccines and boosters continue, but there are still 334 weekly death registrations, and the latest data said that 1 in 35 people were infected.
Rapid-spread subvariants (BA.4 and BA.5) are driving some of the new infections. All UK nations and all English regions have seen a rise in infections, aside from the North East and South East. Scotland is not currently doing too well.
Nonetheless, the proportion of people needing intensive care is lower than earlier in the pandemic; the vaccinations continue to protect us. Things are much better than in March.
Friday 29th April 2022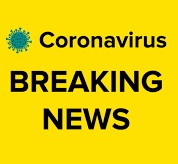 The Visual and Data Journalism Team attached to BBC News reported yesterday that covid-19 infections continue to fall in the UK. However, levels of infection remain high. It is a frightening thought that over 174,000 have died in the UK since the virus arrived. But this month England scrapped free lateral flow coronovirus tests for most people: most cases now are caused by the highly-transmissible Omicron sub-variant BA.2. In Hull last week the area was slightly above average in infections, with 255 cases per 100,000 people compared to the average of 200 cases per 100,000, but well down on the previous week. Take care.
Saturday 26th March 2022

The local statistics show a chaotic contrast in this part of the country at the moment. Hull City Council's Public Health Team is urging people to take precautions, especially now testing and declaration is no longer mandatory. 
Sadly, covid, and variants thereof, has not gone away. Cases in Hull have almost doubled within a week, and nationally infection levels are nearing a new record.
Please be cautious.
Sunday 13th February 2022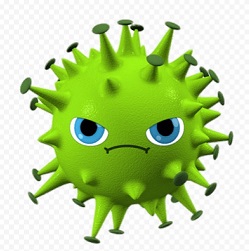 While the mood is more positive, covid-related fatalities last week reached their highest number since February 2021. The UK (according to the Independent) reported 109,133 new coronovirus cases and 335 deaths this afternoon, which is down on the last few days, infections dropping by around 20,000. 
The isolation period after testing positive on England will be cut to five days from next Monday; staff returning to work will still have to test negative on the two final isolation days.
The NHS is experiencing the worst waiting time on record.
Take care!
Wednesday 5th January 2022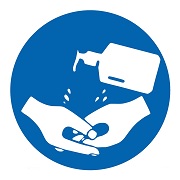 About a million people are currently in self isolation having tested positive for covid; the Omicron strain is extrememly virulent. Not all those testing positive are ill - and for some the illness takes some time to take hold. One of our Brethren tested negative for two days after his wife was struck: another two days later he suddenly lost all sense of taste and smell and couldn't even get out of bed. Now he is clear (testing negative again,) but still doesn't feel entirely well. The debilitation factor is not predictable, and even if one feels perfectly fit, one could be infectious, unwittingly transmitting the virus to others, so you are advised to follow the government guidlines, though these will possibly change as the NHS is under increasing pressure.
An email from a Lodge Secretary regarding an installation meeting in twelve days time read as follows:
1   As things stand the meeting and installation will go ahead as planned
2   If the covid situation changes for the worse, I will inform you of any changes in format and other matters as I receive them
3   Masks to be worn within the Lodge premises at all times until seated at table in the refectory, when they may be removed to facilitate eating and drinking.
4   Hand sanitiser will be available when you enter the premises and for later use.
5   You re requested to take a lateral flow test for Covid on the 17th. prior to arrival
6   Please limit personal contact with fellow Brethren.
7   Please inform me of any changes in your situation a.s.a.p. and no later than Thursday 12th at noon when all booked meals become payable even if not taken
I regret a list of does and don't, but the safety of you all is paramount and the wishes of the WM , the WM elect and myself is that you feel at ease when attending this important meeting.
Technical Lodge has cancelled its traditional Burns Night - a sensible move - and while Masonic meetings are still continuing, numbers are understandably lower and there is a strong smell of sanitising fluid in the Lodge Rooms.
Eddie Wildman
 --ooOoo--
Friday 17th December 2021

To date (16th December) the coronavirus graph is climbing rapidly: 76,497 new cases, with a seven-day average of 53,844. The Omicron variant is replacing Delta as the dominant strain and it seems likely that strong measures to curb the spread of the virus will be implemented; the knock-on effect is already manifesting. How this will impact on Freemasonry is uncertain, but some Lodges are considering cancelling planned social get-togethers and events where folk might be at risk. Watch this space!
Eddie Wildman
Tuesday 30th November 2021
The following message has been sent to Brethren from UGLE:
Face Coverings
New government restrictions have been imposed in England and Wales in response to the Omicron variant. In accordance with the law and with government guidance, the United Grand Lodge of England and Supreme Grand Chapter have changed their guidance on face coverings and they now recommend that Freemasons wear face coverings at Masonic meetings, unless exempt.
Members are still encouraged to undertake a lateral flow test, available free from NHS Test and Trace, prior to attending a Masonic meeting.
UGLE and Supreme Grand Chapter recommend that members use hand sanitiser and, if available at the venue, temperature checks. Should official guidance change, further guidance will be forthcoming.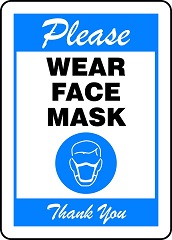 Friday 25th November 2021
Just as it seemed the coronavirus situation was being brought under control, the Delta variant, more vicious than others, appeared. Now another "worst ever" variant has emerged. "Omicron" has led to the start of travel bans and in my opinion, will effectively cancel Christmas again this year. Despite the crisis in Belgium and the Netherlands (parts of Europe are again suffering a great deal) many people seem to be ignoring the issue. At a meeting this evening, one Brother said to me "We're asking for trouble meeting in numbers like these. Let me tell you, having the virus isn't fun." Watch this space, and take precautions!
Sunday 24th August 2021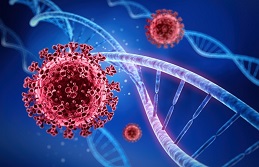 Talking to a travelling companion yesterday I mentioned that the current news of the coronavirus in the the UK was worrying.
   "One point one million more infections now than in January," I noted, "and winter on the way."
I'd wondered if, as some had suggested, herd immunity would only be achieved by us all relaxing the precautions. I was expecting the week of Hull Fair to spread the virus again, and wondered if I was being over-cautious in putting on my mask and using the hand-gel when entering shops.
    "It's here to stay," my friend opined,"but to ignore precautions is dangerous."
He went on to tell me that his vulnerable parents had set off for a holiday in Cornwall. His father had been at a Lodge meeting the night before and had sat with one Brother for much of the meeting.
By the time he reached the Cornish coast he was feeling unwell. So was his wife. They took the covid test, and both proved positive. They had no choice they felt, but to return immediately to the north of England and self-isolate.
In the meantime it transpired that the Brother at the Lodge meeting had left his wife at home while he went to the meeting. He had admitted to friends at the bar that she was covid-positive.
His selfish action had ruined a holiday - and the health - of at least two others; elderly people who despite having had their jabs, were still very much at risk.
Friendships have also been damaged. I understand the Brother had tried to deny responsibility at first, Several people at the bar had heard his admission, however, and had disapproved. A clumsy apology had been attempted somewhat later - but the outcome of this issue is not the subject of this article. It did not take place in this Province, and I will respect the the privacy of those concerned.
At the time of writing, two Humber Brethren have tested positive for covid and have self-isolated. They are not the first - others have been cautious and have protected the health of all of us by absenting themselves from meetings.
Our present isolators are busy men, and their self-confinement cannot have been convenient, even though the virus hit them hard. Even though they've recovered enough to work from home and are feeling fit again, they are dutifully following the guidelines.
I for one am glad that they have chosen to obey the rules (and of course, as Masons, we are exhorted to abide by the rules) and that they have sensibly thought about the welfare of their fellow-men.
Thankfully, both Richard and Ian are on the mend and I look forward to seeing them at our next meeting.
In the meantime - be safe! Wear the mask! Use the gel!
Eddie Wildman
4th August 2021
Message from UGLE published in "First Rising"
This is heartening news: at the time of writing, the Humber Lodge has three Initiations and a Raising in the pipeline.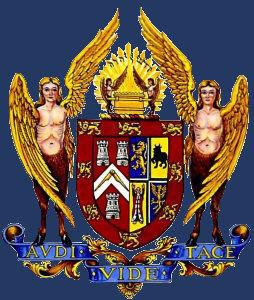 Legal restrictions on meeting in England have largely been lifted now, with individual Freemasons and Lodges free to make their own decisions about whether to meet and what, if any, restrictions to adopt. The position is similar in Wales, with meetings able to take place now and unmodified ceremonies expected to be permitted from 7 August. In the Districts the picture is varied as District Grand Masters impose emergency restrictions to comply with local law or practice as appropriate. As a reminder, the stance of the United Grand Lodge of England remains as follows:

1. In holding Lodge and Chapter meetings it is essential that Brethren and Companions comply with all legal requirements from time to time in force.
2. Provided that they do so, it is not UGLE's policy to impose restrictions on meeting beyond those required by the law.
3. No pressure must be applied to anyone either to attend or refrain from attending meetings.
4. The same principle applies to the wearing of face coverings, which should be regarded as a matter of personal choice.
5. The use of the modifications to the ceremonies, introduced in the summer of 2020 to enable ceremonies to be performed, should cease as soon as is practicable, except where local legal requirements are imposed in relation to such matters as social distancing.
6. The ceremony of Raising (and of Exaltation in the Royal Arch) is once again permitted.
7. It is nonetheless sensible to ensure that a candidate for any degree, and in particular that of initiation, is made aware that the ceremony he will undergo will involve a measure of physical contact, so that he can make his own decision as to whether to proceed with it at this time.
8. Regulations 5 to 11 of the Temporary Emergency Measures for Covid-19 remain in force, to the extent that they are needed, until 31 December 2021, or such earlier date as the Grand Master or the Pro Grand Master on his behalf shall direct. The Pro Grand Master directed that Regulations 1 to 4 ceased to apply from 19 July 2021 (in England) and shall cease to apply from 7 August 2021 (in Wales) except in relation to the unexpired period of a suspension already notified in accordance with them.
15th June 2021
Yesterday, 21st June, was intended to mark the end of virus restrictions in the UK, but the emergence of new Covid variants in the UK (especially the virulent Delta Variant first identified in India) has brought about a delay in the four-step roadmap for another month. 19th July is now the "terminus date" for Covid measures unless a "far more dangerous" variant emerges.  Watch this space.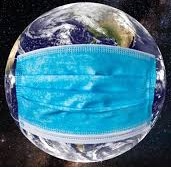 The political platforms have lobbied for attention as those with 20-20 hindsight vision gripe about "what should have been done" but we are an increasingly whinging society. As someone with no political axe to grind, I find the most threatening issues to be on the streets - those that do not wear masks, or leave their noses uncovered, and wander through the supermarkets handling the food, and those that ignore the precautions believing they don't apply in their case. Then there are those with conspiracy theories, those who argue the coronavirus represents divine judgement, and those who are scared to leave their homes. Others dismiss it as "just flu", conveniently forgetting that the Spanish Flu pandemic in 1918 killed an estimated 228,000 people in the UK - the first year on record in which deaths exceeded births.
The world has changed enormously to accommodate the virus, and will continue to change. To fail to change is to die.
27th April 2021

There have been sixty-five changes in tne law regarding social interaction in just over a year which has led at times to confusion. Occasionally Provincial directives have been superceded by UGLE instructions - the heartening factor is that both worthy bodies are keeping an eye on the situation, continually tracking current regulations and advising accordingly.
The brilliance of the scientists in different parts of the world in producing effective vaccines cannot be understated. In the UK to date almost 46.3 million doses have been given - more than 33.7 million people have received their first dose and almost 12.6 million are fully vaccinated. A new TV promotion lends hope that all adults will have the offer of a jab by the end of July and they will take advantage of the offer.
There is a sense of hope that within the foreseeable future we will be able to gather together without masks. Masonically a tentative programme has been put together for many Lodges, including Humber 57.
However, the virus continues to spread elsewhere and there are variant strains. Studies have found the Pfizer and Moderna shots are protective against the variants identified to date. "Pandemic fatigue" is becoming an issue with people feeling demotivated. This is affected by the cultural, social, structural and legislative environment. Some people have undergone unprecedented hardship during the pandemic, and we should be aware of the profound impact is has on their lives.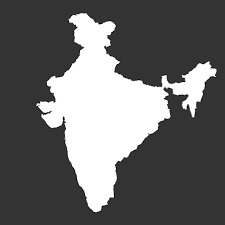 Elsewhere in the world, the situation is horrendous. India's coronavirus surge has left hospitals and crematoriums overwhelmed; there is a widespread shortage of oxygen and ventilators. Whether this is a result of a particularly nasty variant is as yet unclear. As only about 10% of India's population has been vaccinated; the mass gatherings in India with political and sports events, plus religious festivals have still involved millions of people and have promoted the spread of the deadly virus. India has a population of 1,391,068,597 (today's figures) equivalent to 17.7 of the world's population. Mumbai has a population of over twelve million.
So many medical problems are the product of environmental and social disruptions, often caused by economic conflict between nations. Other hazards occur with fertilizers, hormones, herbicides and pesticides introduced into the food chain; global warming is becoming an increasing issue with the change in atmospheric gases and the ecological balance between land and sea, the erosion of the ozone layer. Deaths through cancer are increasing; one cannot but wonder at the increasing influence of radiation, the spread of diseases to new habitats and the migration of microbes.
As Freemasons, we are taught to be cautious. Perhaps this is a lesson that needs to travel beyond the Craft.
 --ooOoo--
3rd December 2020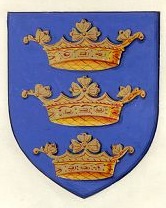 Kingston-upon-Hull is now in Tier Three: hospitality venues are closed, except for delivery and takaway services. Today's government figures show that Hull has seen another 234 coronavirus cases in the last 24 hours, and the East Riding of Yorkshire has another 173 new infections. The city continues to be one of the worst hit areas in England. While some authorities opine that the virus will always be with us, the UK has become the first country in the world to approve the Pfizer/BioNTech vaccine, paving the way for mass vaccination. The jab (or two jabs - it is a a dual process) offers 95% protection, though there are logistical challenges in supplying it. It is still too early to say when curbs will be eased.
Masonically there are no meetings, though Zoom get-togethers are becoming increasingly popular. Humber 57 enjoys regular Zooms: our next meeting will include a raffle for the Almoners' Fund; to date over £700 has been raised - well done, Brethren of what continues to be the premier Lodge in the Province! (By the date of the draw, £775 had been raised.) Well done, Brethren!
18th November 2020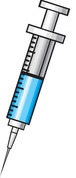 Hull is now the worst affected area in the UK and infection rates are still rising. Currently there are 1,976 cases in the city, 3.9% more than last week. Hospital staff are now treating more Covid-19 patients than at any point in the first wave of the pandemic. Nationally there are an estimated 1,30,341 cases (19,609 daily) with the total UK deaths at 53,274.
All is not doom and gloom, however: the coronavirus vaccine developed by Pfizer and BioNTech  appears to protect 94% of adults over 65 years old, while the US vaccine Moderna suggests nearly 95% protection. These use an experimental approach called mRNA, which involves injecting part of the virus's genetic code into the body, prompting the immune system to produce antibodies and activate T-cells to destroy infected cells. In Russia similarly promising results are suggested from trials of a vaccine called Sputnik. It is still unclear how long vaccine protection lasts and if it stops people transmitting the virus. 
The vaccine designed by the Belgian company Janssen uses a genetically modified common cold virus to train the immune system. Any one company, however, would struggle to immunise the planet and many types of vaccine are likely to be needed to end the pandemic.
2nd November 2020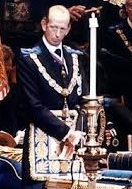 In view of the latest Government restrictions announced on 31st October 2020, the MW The Grand Master, His Royal Highness The Duke of Kent, KG, has directed that all Lodge meetings in England will be suspended with effect from 12.01 a.m. on Thursday 5th November until such time as those restrictions are lifted. 
The ME The Grand Principals have given a similar direction in respect of Chapter meetings in England.
31st October 2020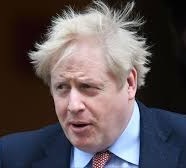 The Prime Minister announced early this evening that from 5th November the country will go into lockdown until December 2nd. (And it could be longer.) All Lodges are automatically closed down. The coronavirus is spreading rapidly, and severe measures are needed if we are to overcome it. Figures worldwide show a huge spurt in infections: over 45.9 million have tested positive to the pandemic, 29.8 million have recovered, but there are over 1.19 deaths. Let me exhort you all to keep safe.
29th October 2020
Hull and other parts of East Yorkshire are under Tier 2 Restrictions from the 1st November for fourteen days, after which it will be reviewed, so the meeting under the Rule of Six on the 10th cannot now take place, though the Zoom story of Tom Lee as a policeman will of course continue as intended. On the Wednesday before that, there will be a Zoom committee meeting (all welcome -  4th November 6.30) and hopefully we will look positively at the way forward even though the coronavirus appears to be becoming even more virulent and is impacting all over the world.
14th September 2020
Letter from the WM following ruling that no more than six may meet Masonically
Brethren
As expected, UGLE has advised that we comply with the spirit of the law. Until the "Rule of Six" is lifted, meetings will be more difficult than ever, I'm afraid.
However, I intend to go ahead with the second-degree ceremonies of Brother Thundercliffe in October and Brother Morrison in November. The ritual has needed some adjustment so that it can be performed by five people, but it can be done.
Inevitably it means that some who have been busy learning ritual will be disappointed, and I apologise, trusting we'll be able to hear them in action on some future occasion. In October, assuming there is no legislative reversal, Jack's ceremony will be conducted by the WM doubling as Chaplain and delivering the working tools; Bro Neil Bell as SW with the substantial ritual needed in that role plus other parts; Bro Chas Alexander as JW plus the address at the SE Corner; W Bro Craig Maurier as DC, Inner Guard and Deacons as well as delivering the Ancient Charge; while  W Bro Ian Syddall as the Secretary will double as Tyler and also communicate the secrets.
My big concern is that we don't lose touch with each other. Mark Lindsay and others are communicating on Facebook – and Mark frequently alludes to the website thereon. There's no Humber WhatsApp (yet – anybody interested?) but many of you have joined us with Zoom on occasion. Well done, chaps – keep talking!
I intend to keep our Zooms going strong (it wasn't a Humber decision to use Microsoft Team this month) and would welcome any ideas for these meetings, so that we have the opportunity for social chat and also to share some Masonry. Some of you have already enhanced our website with observations, articles and nuggets and I'm keen to have similar initiatives on the Zoom screen. We are blessed with an unflappable Zoom Master in the person of W Bro Maurier and he can usually find some way of putting ideas into practice. I have no objection to casual dress on these occasions.
Would any of our Brethren be prepared to talk to us about their lives pre-Masonry? It could take the form of an interview if you prefer. We've had a couple of quizzes already – has anyone any questions about FM that could be discussed?
I welcome your ideas and applaud your loyalty.
Sincerely and Fraternally
Eddie
[Brother Thundercliffe being unavailable, Brother Morrison was succesfully passed to the Second degree on this occasion]
  ~ooOoo~
27th June 2020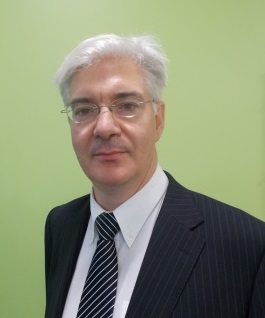 Brother Angus Littlefield and his wife Kay are particularly vulnerable and take precautions regarding the covid-19 pandemic. In reply to a telephone message, he has sent the following email, which may be of interest.
We are in total isolation: even now three months down the line, shopping goes into the shed for 72 hrs before it is brought into the house. Letters coming through the letter box too are not touched for the same length of time. 
We do think about you and our dear friends from the the Humber Lodge.
As you know Kay and I locked down on 29th February, not leaving our property and relying on three of Kay's friends to get us provisions.Although only 8 miles east of Chester, we live in a rural environment and the supermarkets around here shockingly poor and we cannot get any delivery slots for food.
  HERE IS SOME UP-TO-DATE INFORMATION FROM THE UNIVERSITY OF THE THIRD AGE. LET'S REMIND OURSELVES!
We have all been bombarded by information and misinformation about Covid 19 for months now and it is so important to distinguish between the two. Here is a very helpful article from Johns Hopkins University in the US. It never does any harm to remind ourselves about what matters – and what DOES NOT – about this disease.
This virus is not a living organism. It is a protein molecule (RNA or DNA) covered by a protective layer of lipid (fat), which, when absorbed by the cells of the ocular (eyes), nasal (nose) or buccal mucosa (mouth), changes their genetic code (mutates) and converts into aggressor and multiplier cells.
 Since the virus is not a living organism, but is a protein molecule, it cannot be killed. It has to decay on its own. The disintegration time depends on the temperature, humidity and type of material where it lies.
The virus is very fragile; the only thing that protects it is a thin outer layer of fat and that is the reason why soap or detergent is the best weapon. The foam CUTS THE FAT (that is why you have to scrub for 20 seconds or more, to create lots of foam). By dissolving the fat layer, the protein molecule disperses and breaks down.
HEAT melts fat; this is why it is necessary to use water above 77 degrees for hand washing, laundry and cleaning surfaces. In addition, hot water makes more foam, making it more effective.
Oxygenated water increases the effectiveness of soap, alcohol and chlorine, because peroxide dissolves the virus protein. However, because you have to use it in its pure form, it can damage your skin.
The virus molecules remain very stable at colder temperatures, including air conditioning in houses and cars. They also need moisture and darkness to stay stable. Therefore, dehumidified, dry, warm and bright environments will degrade the virus faster.
NO SPIRITS, NOR VODKA, serve. The strongest vodka is only 40% alcohol, and you need a minimum of 65%. LISTERINE is 65% alcohol.
The more confined the space, the higher the concentration of the virus there can be. The more open or naturally ventilated, the less.
You have to wash your hands before and after touching any commonly used surfaces such as: mucosa (mouth area), food, locks, knobs, switches, remotes, cell phones, watches, computers, desks etc. and don't forget when you use the bathroom.
You have to MOISTURIZE YOUR HANDS due to frequent washing. Dry hands have cracks and the molecules can hide in the micro cracks. The thicker the moisturizer, the better. Also keep your NAILS SHORT so that the virus does not hide there.
Best wishes

Angus & Kay
29th April 2020
Message from the WM
Thanks, chaps!
A brief note here to say thank you. I've spoken to most of the Brethren by telephone over the past month and a half, many more than once. Our Almoner, David Terry, is, of course, doing the same, and I know our Charity Steward, Malcolm Forbes, has been keeping an eye on things. I am so impressed by the ways you have all found to cope with the situation. Our older Brethren (and their wives) have been self-isolating, but remain cheerful and positive. Ken Graham told me he regrets the lock-down restrictions: he won't be able to attend the Lodge in June as this date coincides with his ninetieth birthday, but assured me that he and Brenda are well stocked up with food. "Everything will be different after this," he sagely remarked.
It has been a real pleasure to chat with the Brethren; and this has been reciprocated in many comments. Emoticans and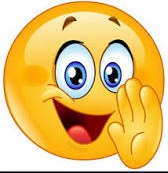 Emojis are all very well, but no substitute for a conversation. I learned about one Brother who had left food in his caravan, so when to collect it before the lock-down, another who's routine now includes walking to the village for his morning paper, and that a lighted candle in the window is a sign of Methodist solidarity.
Masonic dogs are enjoying more exercise than ever before.
Some Brethren are still working, some from home. Some are furloughed, or reduced to half time. Some are out of work and looking for opportunities (not easy in the current situation) some have been quarantined (and are now thankfully found to be virus-free.) I was given an insight into delivery problems - one Brother told me that there was a problem getting supplies out of Europe. "I ordered fifty-five lorries of Heineken the other day and they could only supply ten," he told me when I grumbled I'd run out of Fosters.
I learned about carving handrails for staircases, about singers unwillingly isolated on cruise liners, of allotments and fence painting, about the new regulations for funerals, of moving house, of watercolours and repairing bird tables. I learned from fathers about Masonic sons - and vice versa.
Let me thank those who have freely given of their time and mobility to others. There have been offers to do shopping for those unable to get out - our two recent Brothers, Jack Thundercliffe and Craig Morrison have told me that if I know anyone with a problem, they'll be happy to assist. Michael Coates and Mark Lindsay has said the same, Sergei Byelov has told me he's happy to help - I'm so proud of you all - not only those named, but others who have made themselves available, have contacted nearby Brethren and offered assistance. Sometimes a phone-call is all it takes.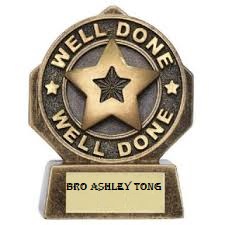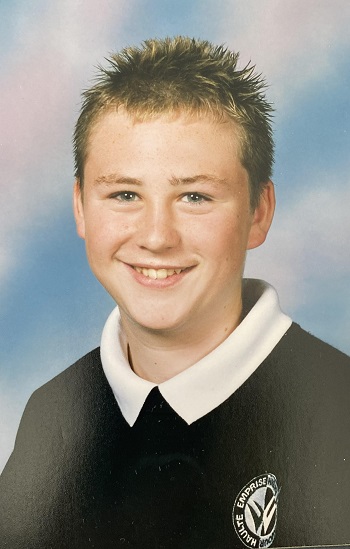 Let me conclude by saying well done to Brother Ashley Tong, who has been recognised at work for the 500+ hours he's put in as an NHS volunteer. He's been driving round delivering prescriptions when not working offshore. He's also a call-out electrician. He, too, has offered to help anyone in the Lodge should they need it. He was one of my students when he was a schoolboy - and he still hasn't changed much fifteen years later!
I'm proud, and humbled, not only to be a Freemason, but to be part of this, the Humber Lodge in particular. And it's all down to you. Thank you, Brethren.
Eddie Wildman
~ooOoo~
22nd April 2020
Message from the Secretary
This has been sent out as an email to all Brethren, but it is so important, it is reproduced here.
Looking after your Mental Health
For any of us who have been on an aeroplane, we have seen the safety message from flight attendants who urge us, in case of emergency, "put your own oxygen mask on first". They tell us to do this so that, if an emergency happens, you will be in a better situation to help other people who may be struggling.
At this difficult time, it is important to have the same focus on your mental health and wellbeing . . . especially if you're volunteering – you can't help anyone if you're not looking after yourself first. Burnout is a risk factor and, if you don't look after yourself properly, you could end up feeling stressed, anxious or overwhelmed.
Let's be honest, most of us feel a certain amount of stress regularly and, you know what, it's a natural and healthy response to challenging situations – and, sometimes, it can be helpful in motivating us to crack on and get things done. But other times, stress can overwhelm us and when this happens it affects how we cope (or don't) with our daily lives.
So it's important all the time (but especially now) that you understand how stress affects you and how you can look after yourself and manage your stress levels.
Connect – Many of us are feeling disconnected. Do what you can to keep in touch with family and friends (phone/social media). It might be you feel you don't have a lot of talk about, but perhaps use the time to reminisce or plan a get together when lockdown is over? If volunteering through an organisation, keep in contact with them, let them know what (and how) you're doing.
Active – Taking up a new exercise hobby might not be for you but building some physical activity into your daily routine is great for your mental health. It doesn't have to be a two hour workout! It can be five minutes of dancing in the kitchen, ten minutes of stretching, twenty minutes gentle walking round your block (staying two metres away from others, of course) or thirty minutes of housework (get that hoover going!) Your physical health is strongly connected to your mental health: – do more, feel better.
Check-in – Find some time to check in with your own feelings. Often we get so caught up in the 'doing' of things that we forget to think about how we're 'feeling' about it all. If you're feeling overwhelmed, take some time out to do something that works for you . . . listen to some favourite music, have a leisurely bath, read a good book or start that jigsaw that's been lying around the house for ages! Avoid alcohol to make yourself feel better – as a depressant, it can leave you feeling worse later on.
Learn – Learning can be a great way to relieve the boredom, distract from stress, build your confidence and have a really positive impact on your self-esteem. Obviously at this time it needs to be home-based but this could involve trying out new recipes or a free online course. It could be a craft (like sewing or knitting) or artier (like sketching or colouring-in) and, don't worry, no one is expecting you to be Picasso but the pleasure of self-creating is empowering for us all.
Best Regards
Stay Safe,
Ian Syddall
~ooOoo~