WM's Diary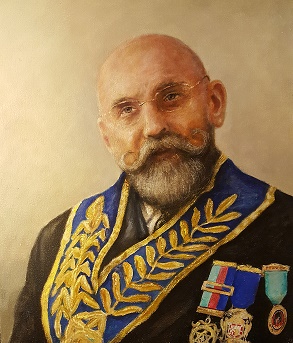 Although installed on 10th December 2019, the WM's meetings have been severely curtailed since March following the pandemic threat. When the Brethren are next able to meet, Eddie Wildman (God willing) will be proclaimed Worshipful Master for the ensuing year. This will hopefully be some time in 2021. We have ceremonies waiting to be done: a passing, a raising and at least two initiations.
The 2019-20 Diary is now archived. See below for 2021: information will be disseminated as soon as it is available regarding Humber Lodge, Humber Lodge of Instruction and Humber Chapter. Invitations and visits to other Lodges will be disseminated as soon as they are available, including Zoom invitations etc. At the moment all is in a state of uncertainty, and the WM is grateful for the continued support of the Brethren during these difficult times, and trusts that when we are able to meet in health and safety again, at our own and other Lodges, we shall once again enjoy companionship and the delights of the bar and festive board.
[Portrait by Michael Taylor]
--ooOoo--
 2021
 Check you have the correct month (use the arrows in the top left corner) and click on the date for fuller information.
Note this month (January 12th) we have a Zoom presentation. Details have been emailed to the Humber Brethren; others please contact the Secretary W Bro Ian Syddall on 07772 053103 to book in.
Also our own W Bro Craig Maurier will be giving a Zoom lecture for the Wilberforce Lodge 2314 on "The Wizard of Oz as a Masonic Parable" on the 18th -contact the Wilberforce WM on bazzalongstaff@gmail.com to secure a place.