Following his Installation on December 10th 2019, the WM has various visits planned and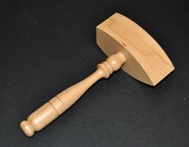 would appreciate being accompanied by any members of the Humber Lodge. Some of these are regular meetings where he generally plays the organ, however; Installations and specific Humber invitations will be marked accordingly - watch this space! Chapter meetings are highlighted thusly. NB visits to other orders, e.g. KT and Athelstan are not always included here, nor rehearsals of same. Humber Lodge of Instruction is included (H57 LOI) but the WM traditionally only attends the final one: Open Night in November.
Since the Lockdown on 17th March, meetings are cancelled, though where a Zoom presentation is to take place/has taken place, this is indicated by bold and bright highlight. Meetings will resume on 17th July.
December 2019 

 

Wednesday 11th December 6.30

Minerva 250 Dagger Lane
1st degree
Team visit
organist
 

Saturday 14th December 6.00

Lord Bolton 3263 Beverley Rd
Christmas L
Ladies attending
organist
 

Sunday 15th December 4.00

Humber 57 Dagger La

Carols & fun 

 Family + Santa

 WM & organist

 

 Monday 16th December 6.30

Holderness 3563 Beverley Rd 
 Christmas L
 
 organist
 

 Tuesday 17th December 6.30

Hull Old G's Dagger Lane 
1st degree 
 
 organist
 

Wednesday 18th December 6.30

Minerva Chapter 250

Christmas Celebrations

 

organist

 

 Thursday 19th December 6.30

 St Michael 7833 Dagger Lane
 Christmas L
Ladies & guests 
organist 
 

   January 2020     

 

Tuesday 7th January 4.00

Londesborough 734 Bridlington

installation

 DC John Wheeldon

Provincial Rep

 

 Wednesday 8th January 6.30

Minerva 250 Dagger Lane 
 2nd degree ceremony
 
organist 
 

 Thursday 9th January 6.30

Thesaurus 3891 Dagger Lane 
Centenary celebration, new APGM invested
Team visit with RWPGM
organist 
 

 Friday 10th January 7.00

De la Pole 1605 Beverley Rd 
 2nd degree ceremony
 WTs
 organist
 

 Saturday 11th January 5.30

Invictus 9960 St Saviourgate York
1st degree ceremony
 
 WM & organist
 

 Tuesday 14th January 6.30

Humber 57 Dagger Lane 

1st degree 

 

WM 

 

 Wednesday 15th January 5.30

Alexandra 1511 Hornsea 
i

nstallation

 
 WM
 

 Saturday 18th January 6.30

Technical 5666 Beverley Rd 
 2nd degree
 
organist 
 

Wednesday 22nd January 12.30

Haltemprice Crematorium Willerby HU10 6NS
Funeral for W Bro Robert Edwin Clarkson (Bob)
 Eulogy link
 organist
 

 Thursday 23rd January 6.30

St Michael 7833 Dagger Lane 
 
 
organist 
 

 Friday 24th January 11.30

Myton 9808 Beverley Rd 

installation 

lunch time 
apologies
 

Friday 24th January 6.30

Ridings Tablers Chapter 9586 Trinity La Beverley

installation

 

organist

 

Saturday 25th January 6.30

Technical Lodge Social, MH Beverley Road Hull

Burns Night

Entertainment by the Daggards
accompanist
 

 Monday 27th January 5.00

Andrew Marvell  5642 Beverley Rd

installation Malcolm Forbes

 Address to the WM
 organist
 

 February 2020

 

 Saturday 1st February 6.00 

Beverlonian 9084 Trinity La Beverley
 2nd degree
 Working Tools
organist 
 

Sunday 2nd February 9.00

Dagger Lane

Rehearsal  Daggards Team

Blow up DC

Director

 

 Monday 3rd February 6.00

Humber Installed M 2494 Bv Rd 

installation 

 Address to Wardens
organist 
 

 Wednesday 5th February 6.00

 Kingston 1010
 1st degree enactment
 North East Corner
 organist
 

Thursday 6th February 11.00

St Mary's, Main Street Broomfleet HU15 1RJ

Funeral for W Bro Mike Phillips

 Eulogy link
organist
 

Thursday 6th February 6.30

Constitutional 294 Trinity Lane Beverley

1st degree ceremony

 
organist
 

Friday 7th February 6.30

Brough 5464 College St Sutton

1st degree ceremony

 
WM
 

 Saturday 8th February 3.45

Old Bridlingtonian 6843 Bridtn 

installation 

 
 WM
 

 Tuesday 11th February 6.30

Humber 57 Dagger Lane 

 BLOW UP THE DC

 Daggards presentation

WM

 
 

 Wednesday 12th February 6.30

Minerva Dagger Lane
 3rd degree ceremony
 
 organist
 

Thursday 13th February 10.30

Haltemprice Crematorium

Janet Weathreall funeral

 
WM
 

Thursday 13th February 5.30

Old Hymerian 6885 Beverley Rd

installation

 
 WM
 

Friday 14th February 7.00

De la Pole 1605 Beverley Rd
50y cert prstn Peter Mclean Dickson
 

Officer of UGLE 

 

Saturday 15th February 6.30

Technical 5666 Beverley Rd
2nd degree
 
 organist
 

17.2.2020

H57 LOI

 
 
 
 

Monday 17th February 6.30

Holderness 3563 Beverley Rd 
 2nd degree ceremony
 present working tools
organist
 

Tuesday 18th February 6,30 

Phoenix 9963 Beverley Rd Small Lodge Room
Rehearsal for installation on Saturday
Phoenix Brethren only. NB Installation at Dagger Lane 11 am.
Precentor
 

Wednesday 19th February 6.30

Mexborough Lodge Willow Rd West Vale Halifax

 PGM installation APGM
 Yorkshire West Riding
 organist
 

Thursday 20th February 5.00

Chapter St Michael

Installation

 

organist

 

Friday 21st February 4.00

Burlington Lodge 3975 St Johns Ave Bridlington

installation

 Travelling with David Johnstone, Prov Rep.
WM
 

Saturday 22th February 11.00 am

Phoenix 9963 Dagger Lane

installation

 
Preceptor
 

Monday 24th February 6.30

Andrew Marvell 5642 Beverley Rd
50y certificate presentation Barry Kensett
 Ladies and guests invited

Officer of UGLE

 

Tuesday 25th February 6.30

Wilberforce Chapter

exaltation ceremony

 

E Companion

 

Thursday 27th February 6.30

St Michael 7833 Dagger Lane Hull
 Nugget & reports
 
 apologies
 

Thursday 27th February 6.30

Fitzwilliam Lodge 3023 Rotherham Golf Club
1000th meeting celebration "The Medieval Engineers"
Presentation by W Bros David Terry and Eddie Wildman
Daggards
 

Friday 28th February 11.00

Chez Pinchbeck
Presentation of centenary birthday card to Vera
Lodge Widow visit by Almoner David Terry +WM Blog link 28 Feb
WM
 

Friday 28th February 6.30

Ridings T's L 9586 Trinity La Bv (WB Terry Fisher WM)
 Daggards presentation "Festive Board Entertainment"
 Daggards presentation by Terry Lynn and Eddie Wildman
organist
 

March 2020     

 

Tuesday 3rd March 5,30

Lodge of Established Order 9822 Barton

installation

Barry Jeffrey installed
WM
 

Wednesday 4th March 6.15

Kingston 1010 Beverley Rd Hull
 2nd degree enactment GLCert presentation
 
organist
 

Thursday 5th March 7.00

St Cuthbert's Lodge 630 MH Howden
3rd degree ceremony
 
WM
 

Friday 6th March 6.30

Brough 5464 College St Sutton
double 1st degree ceremony
Son & Son-in-law of W Bro Anthony Calvert
organist & WM
 

Saturday 7th March 10.30

Denison 1248 St Nicholas Cliff Scarboro

installation

Daylight Lodge with JRW

WM

 

Saturday 7th March 6.00

Beverlonian 9084 Trinity La Bv
 
 
organist
 

Tuesday 10th March 6.30

Humber 57 Dagger Lane

 Hull General Cemetery and the Grand Lodge Above

 Presentation by John Wheeldon

WM

 

Wednesday 11th March 6.30

Minerva 250 Dagger Lane 
 3rd degree ceremony
 
 organist
 

Wednesday 11th March 6.30

St Andrew 4683 Beverley Road Hull

Proclamation installation

Can any Humber Brethren please stand in for me? Contact Ian Syddall.

apologies
 

Thursday 12th March 

Thesaurus 3891 Dagger Lane

Installation

 Garry Millett taking Chair
organist
 

Friday 13th March 7.00

De la Pole 1605 Beverley Rd
 Rob Borkowski 3rd degree
 Ian Johnson APGM + team visiting
organist
 

 Saturday 14th March 6.30

 Lord Bolton 3263 Beverley Road Hull

General meeting, discussion 

 

Cancelled because of coronavirus

 visitor
 

16.03. 2020

H57 LOI

 
 
 
 

Monday 16th March 6.30

Holderness 3563 Beverley Rd

 3rd degree ceremony

Postponed because of coronavirus

organist
 

Tuesday 17th March 12.00

ALL MEETINGS CANCELLED FOR FOUR MONTHS BY COMMAND OF THE GRAND MASTER

NB VIRTUAL GET-TOGETHERS (ZOOM) HIGHLIGHTED THUSLY

Wednesday 18th March 6.00

Kingston Chapter 1010

installation

 Paul Goldthorpe elevated to Z

Minimum attendence due to virus

organist

 

Wednesday 18th March 6.30

Alexandra Lodge 1511 Hornsea

1st degree ceremony

 

cancelled due to coronavirus

J Warden attending

 

Thursday 19th March 6.30

KT 223 Dagger Lane Hull

 

Lecture by Craig Maurier

 Cancelled due to coronavirus

Chaplain

 

Monday 23rd March 2020

Grand Officers' Mess MH Malton 6.30

Simon Lindsey PGOrg speaking on "Music for Royal Occasions"

 Cancelled because of coronavirus

Grand Lodge Officer

 

Monday 23rd March 6.30

Andrew Marvell 5642 Beverley Rd

 

2nd degree

 Postponed due to coronavirus

organist

 

Tuesday 24th March 7.00

De la Pole 1605 Beverley Rd Hull

LoI Open Night 

Gavin Whitlam as WM

 Postponed due to coronavirus

visitor

 

Thursday 26th March 6.30

St Michael 7833 Dagger Lane

 

Daggards presentation on "The Opening Odes"

 Postponed due to coronavirus

organist

 

Friday 27th March 4.00

Beacon 4362 MH Pocklington

installation

 

 apologies

 

Friday 27th March 6.30

Ridings T's L 9586 Trinity La Bv

 

3rd degree P Holland

 Postponed due to coronavirus

organist

 

Saturday 28th March 7.00

Dagger Lane, Hull

Murder Mystery Social Event

Postponed due to coronavirus

WM

 

 Sunday 29th March 01:00

 British Summer time begins

 Clocks go forward one hour

 

 

 

Monday 30th March 11.00

Lord Mayor & PGM at Dagger Lane

Guided Tour

 

Tour Guide

 

Monday 30th March 6.30

Minerva 250 demo Dagger Lane

Final Night demonstration. Kevin Marshall as WM

Crazy tie recommended

organist

 

April 2020

 

Wednesday 1st April 6.00

Kingston 1010 Beverley Road

 

Daggards presentation on "The Opening Odes"

 Postponed due to coronavirus

organist

 

Thursday 2nd April 6.30

Constitutional Lodge 294 Trinity Lane Beverley

1st degree ceremony

 Postponed due to coronavirus

WM

 

 Friday 3rd April 7.00

 De la Pole 1605 Beverley Rd

 

Presentation

 NB meeting a wk early - Good Friday on 10th Postponed due to coronavirus

 organist

 

 Saturday 4th April 4.00

Old Pocklingtonians 7867 Pcktn

installation 

 visit cancelled due to virus
 

Provincial Rep

 

Sunday 5th April 12.30

MH Beverley Rd Hull

70th birthday celebration

Daggards performing

pianist

 

Monday 6th April 6.30

Lodge of St Michael 7833 Dagger Lane

Preceptors Festival

No regalia

postponed due to coronavirus

organist

 

Monday 6th April 6.30

Ridings Tablers' Chapter

 

 

apologies

 

 Wednesday 8th April 6.30

Minerva 250 Dagger Lane 

 3rd degree ceremony

 

organist 

 

 Thursday 9th April 6.30

Thesaurus 3891 Dagger Lane 

 

 

organist 

 

Tuesday 14th April pre 6.30

Humber Brethren from their own homes

Download and listen to Robert Lomas's pocast on Elias Ashmole

Humber Brethren only by prior arrangement with Ian Syddall

 WM

 

 Tuesday 14th April 6.30-7.10

 Humber Brethren from their own homes

 Zoom in and meet the Brethren, discuss the podcast.

 Brief reports, AOB discussion re Dagger Lane etc.

Minutes emailed

 WM

 

 Tuesday 14th April 6.30

Humber 57 Dagger Lane 

 Brief talk about the Founders; Terry Fisher

 Miss Eglin presentation, ladies invited 

 WM

 

Wednesday 15th April 7.00

Phoenix 9963 Sailmakers Arms Hull

 

 

Chaplain

 

 Thursday 16th April 6.15

Chapter St Michael 7833 Daggr La

 

 

organist 

 

 Saturday 18th April 6.30

Technical 5666 Beverley Rd

 

 

 organist

 

 

 

 

 

 

 

20.04.2020

H57 LOI

 

 

 

 

 Monday 20th April 6.30

Holderness 3563 Beverley Rd 

 3rd degree ceremony

 

organist 

 

Tuesday 21st April 6.30

Finance Working Party via Zoom

Discuss implications of moving investments

 Emails sent minuting conclusions

WM

 

Thursday 23rd April

St Michael 7833 Dagger Lane 

 

 

organist 

 

Friday 24th April 11.00

Wyke Millennium Chapter Beverley Rd

installation Craig Maurier

 

organist

 

 Friday 24th April 7.00 

Old Guisborian 7793 Guisborough

 regular meeting

 visit cancelled due to coronavirus

 Provincial Rep

 

 Friday 24th April 6.30 

Ridings Tablers 9586 Trinity La Beverley 

 

 APOLOGIES

 organist

 

Saturday 25th April 7.00

Holderness 3563

Ladies Night

Danny Betts' Lady

pianist

 

 Monday 27th April 6.30

 Andrew Marvell 5642 Beverley Rd

 

 

apologies

 

 Monday 27th April 6.30

Beoferlic 59

Dagger Lane

Hull

 Candidate. Prov visit

 NB Change of venue. Hourglass ritual

 organist

 

Tuesday 28th April 6.30

Humber Brethren from their own homes

 Hear answers to Sergei Byelov's Quiz, AOB

 Brief reports

Minutes emailed

WM

 

Tuesday 28th April 6.30

Thomas of Acon Trinity Lane Beverley

installation

 

organist

 

May 2020

 

Tuesday 5th May York Racecourse

KT Convocation : Tim Dillon installed as Prov Prior

Extraordinary meeting

take keyboard

 

 

Wednesday 6th May 6.00 

Kingston 1010 Beverley Rd

 Founders Night

 White table. Ladies invited

organist

 

 Friday 8th May 7.00 

De la Pole 1605 Beverley Rd

 

 

organist

 

 Saturday 9th May 10.00 

Provincial Convocation York University 

Chapter am Craft pm 

POSTPONED

WM 

 

Monday 11th March

Wyke Millennium 9696

I

nstallation

 

WM

 
Tuesday 12th May 6:30
 Humber Brethren from their own homes
 Zoom: Reflections by Winston Pannett

 Virtual Founders Toast

Minutes emailed

 WM
 

 Tuesday 12th May 6.30 

Humber 57 Dagger Lane

2nd degree 

Founders Night 

WM 

 

 Wednesday 13th May 6.30 

Minerva 250 Dagger Lane

 White table event

 

 organist

 

 Thursday 14th May 6.30 

Thesaurus 3891 Dagger Lane 

 

 

organist 

 

 Saturday 16th May 6.30 

Technical 5666 Dagger Lane

 

 

 organist

 

18.05.2020

H57 LOI

 

 

 

 

  Monday 18th May 5.30

Holderness 3563 Beverley Road

 

Installation

 

organist 

 

 Wednesday 20th May 4.30

SYKES 1040 Lockwood St Driffield 

 

installation

 

WM and organist

 

Thursday 21st May 6.15

Chapter St Michael 7833 Dagger Lane

 

 

organist

 

 Friday 22nd May 6.30

Ridings Tablers 9586 Trinity Lane Beverley 

 

 

organist 

 

 Monday 25th May 6.30

Andrew Marvell 5642 Beverley Road Hull 

 

 

organist 

 

Tuesday 26th May 6.30

Humber Brethren from their own homes

Zoom: Hogarth's Masonic cartoon by Craig Maurier

Reports

Minutes emailed

WM

 

 Thursday 28th May 4.30

St Michael 7833 Dagger Lane 

 installation

 

organist

 

June 2020   

 

 Monday 1st June 6.30

Humber Installed Masters 2494 Beverley Rd 

 

 

organist 

 

 Wednesday 3rd June 6.00

Kingston 10101 Beverley Rd

 

 

organist 

 

 Saturday 6th June 6.00

Beverlonian 9084 Trinity Lane Beverley 

 

 

organist 

 

 Tuesday 9th June 6.30

Humber Brethren from their own homes

 Zoom: How well do you know your ritual by David Terry

 Reports

Minutes emailed

WM 

 

 Thursday 11th June 6.30

 Ridings Tablers Chapter 9586 Trinity Lane Beverley

 

 

 organist

 

  Thursday 11th June 6.30

 Thesaurus Lodge 3894 Dagger Lane Hull

 

 

 organist

 

 Friday 12th June 7.00

De la Pole 1605 Beverley Road 

 3rd degree ceremony

 

 organist

 

 Sunday 14th June 2020 6.00

 Halas Abbey Lodge 5407 from home

 Zoom Presentation: about the Daggards

 Brief talk about what the Daggards do

 Presenter

 

15.06.2020

H57 LOI

 

 

 

 

 Monday 15th June 6.30

Holderness 3563 Beverley Road Hull 

 

 

 organist

 

Wednesday 17th June 7.00

Phoenix Lodge 9963 Sailmakers Arms Hull Old Town

 

 

Chaplain

 
Wednesday 17th June 6.30
Sykes 1040
 Zoom presentation: Solomon Provincial - Jewels of the Lodge
 
visiting WM
 

 ? Saturday 20th June 5.30?

 Minerva 250 Dagger Lane Hull

 installation?

 

 organist

 
 Saturday 20th June 6.30
 Technical 5666 
 Zoom presentation: Solomon Provincial - Jewels of the Lodge
 
 virtual organist
 

Tuesday 23 June 6.30

Humber Brethren from their own homes (unless otherwise informed)

Zoom: Creatures in the Lodge by David Terry

Updates

WM

 

Tuesday 23rd June 

Provincial Grand Stewards 9611

installation

 

WM

 

Thursday 25th June 6.30

St Michael 7833 Dagger Lane Hull

 

 

organist

 

 Friday 26th June 6.30

Ridings Tablers' Lodge 9586 Trinity Lane Beverley 

 

 

 organist

 

July 2020

 

Wednesday 1st July 6.30

Kingston 1010 Beverley Road Hull

 

 

organist

 

Saturday 4th July 6.30

Beverlonian 9084 Trinity Lane Beverley

 

 

organist

 

Wednesday 8th July 6.30

Minerva 250 Dagger Lane Hull

 

 

organist

 

Thursday 9th July 6.30

Beoferlic Trinity Lane Beverley

 

installation

 

organist

 

Friday 10th July 6.00

Claro Lodge Harrogate

 

 

WM visitor

 
Monday 13th July 6.30
from home
Andrew Marvell LoI zoom
updates
organist
 
 Tuesday 14th July 6.30
Humber Brethren from their own homes
 Zoom: Setting up the Lodge by Eddie and Craig
Updates
 WM
 
Wednesday 15th July 6.30
from home
Wilberforce zoom
"Walk round the Lodge" Solomon
visitor
 

Friday 17th July: relaxing of restrictions (within UGLE guidlines) - Lodge meetings resume: see communications from UGLE and PGLYN&ER

Saturday 18th July 6.30
from home

Technical zoom meeting

 
hon member
 

20.07.2020

H57 LOI

 NOT PERMITTED DUE TO COVID-19
 
 
 

Tuesday 21st July 3.30

from home

Phoenix zoom meeting

Discuss way forward

Chaplain
 

Monday 27th July 7.00

Trinity Lane Beverley

Provincial Grand Stewards Chapter 9611

Installation

Guest Organist
 

August 2020  

  

Wednesday 5th August 6.15

from home

Kingston Lodge 1010 Zoom meeting

Guest speaker John Chapman of Berkshire on ch.wk on Mayflower

visitor

 
Tuesday 11th August 6.30
Humber Lodge Dagger Lane 6.30 pm + call-off and zoom.

Live Zoom: Virtual Mentors Forum (Part 1) David Terry, Craig Maurier, Mike Noble

 Update on Covid and Health and Safety by Mark Richardson

 WM
 
 Friday 14th August 7.00
De la Pole 1605 Beverley Road Hull 
 Discussion on the way forward
 
 organist
 
 Saturday 15th August 7.00
 Technical 5666 Beverley Rd Hull
 
 
 organist
 

17.08.2020

H57 LOI

  NOT PERMITTED DUE TO COVID-19
 
 
 

Monday 17th August  6.30 prompt

ZOOM from Home

Humber Committee Meeting + Lodge Members

The Way Forward

WM

 

Tuesday 18th August 7.00

Zoom Presentation to Wilberforce Lodge

 Masonic Creatures - David Terry

 

WM

 

Monday 24th August 6.30

Andrew Marvell Lodge 5642 -from home

Possibly last zoom: meetings resume next month

 

Organist

 

September 2020

 

Thursday 3rd September 6.30

Humber 57 Chapter

Installation 

Ceremony carried over from April
Visitor
 

Saturday 5th September 5.00

Beverlonian 9084 Trinity Lane Beverley

installation -declaration

 Apologies sent
organist
 

Tuesday 8th September 6.30

Humber 57 Dagger Lane Hull (dining room)

Robert Lomas Lecture on 3rd degree (via Team)

 

 

WM

 

Wednesday 9th September 6.30

Minerva 250 Dagger Lane Hull (Lodge Room)
 First Degree ceremony
 Wayne Sutherby initiated
organist
 

Thursday 10th September 6.30

Thesaurus 3891 Dagger Lane Hull
 Business meeting
 Apologies sent
organist
 

Friday 11th September 7.00

De la Pole 1605 Beverley Road Hull
 

 Certificate presentation

apologies

organist
 

14th September: Government legislation reduces number of people in meetings to six.

 

 

Saturday 12th September 10.30

Selby Abbey

Annual KT Convocation

 Cancelled

organist

 

Tuesday 15th September 7.00

Phoenix Lodge 9963 Sailmakers Arms Hull

 meeting of 6 to open and close (not required)
 

James Steele Zoom lecture 7.00 on the original Hull Phoenix Lodge

Chaplain
 

Thursday 17th September 6.30

KT 223 Dagger Lane
Form quorate
 Business planning
Chaplain
 
Saturday 19th September 6.30
Technical 5666 Beverley Road Hull
 
 apologies tendered
organist
 
 
 
 
 
 
 

21.09.2020

H57 LOI

  NOT PERMITTED DUE TO COVID-19
 
 
 
Monday 21st September 6.30
Holderness 3563 Beverley Road Hull
 Restrictions apply - advised not to attend
 Apologies tendered
organist
 
Thursday 24th September 6.30
St Michael 7833 Dagger Lane Hull
 
 
organist
 
Friday 25th September 6.30
Ridings Tablers' 9586 Trinity Lane Beverley
 
 Apologies sent
organist
 
Monday 28th September 6.30
Andrew Marvell 5642 Beverley Road Hull
 
 
organist
 

Tuesday 29th September 6.30

Zoom from home

W Bro Captain Phil Watts interviewed

Craig Maurier as host

WM and interviewer

 

Monday 28th September 

 Grand Officer's Mess York?

 cancelled

 

UGLE

 

October 2020

 

 Saturday 3rd October 6.00
 Beverlonian 9084 Trinity Lane Beverley
 Only 6 permitted -

zoom afterwards

 Apologies
 organist
 
Saturday 3rd October 7.00
Technical Lodge
Ladies night
watch this space
 
 
 Saturday 3rd October 6.00
 Invictus 9960 St Saviourgate York
 
 
 
 
 Monday 5th October 6.30
Humber Installed Masters 2494 Beverley Road 
 
 
 organist
 
 Wednesday 7th October 6.00
Kingston 1010 Beverley Road Hull 
 
 
 organist
 
Thursday 8th October 6.30
Thesaurus 3891 Dagger Lane
 
 
organist
 
Friday 9th October 4.30
De la Pole 1605 Beverley Road Hull

installation

 
organist
 
Saturday 10th October 
Technical Lodge

Ladies Night

 Watch this space
 
 

Tuesday 13th October 6.30

Humber 57 Dagger Lane Hull

2nd degree

 

WM

 
Wednesday 14th October 6.30
Minerva 250 Dagger Lane Hull
 
 
organist
 

Wednesday 14th October 6.30

Ridings Tablers' Chapter 9586 Trinity Lane Beverley

 
 

organist

 

Saturday 17th October 7.00

Humber 57 Dagger Lane Hull

 CANCELLED

LADIES NIGHT

WM

 

19.10.2020

H57 LOI

  NOT PERMITTED DUE TO COVID-19
 
 
 
 Monday 19th October 6.30
 Holderness 3563 Beverley Rd Hull
 
 
 organist
 
Tuesday 20th October 7.00

Wilberforce

Zoom from Home

Hogarth's Masonic Cartoon
Craig Maurier
visitor
 
Thursday 22nd October 6.30
St Michael 7833 Dagger Lane Hull
 
 
organist
 
 Friday 23rd October 6.30
Ridings Tablers 9586 Trinity Lane Beverley 
 
 
 organist
 

 Sunday 25th October 02.00

British Summer Time ends, GMT resumed

 Clocks go back one hour

 
 
 
 Monday 26th October 6.30
Andrew Marvell 5642 Beverley Road Hull
 
 
 organist
 
 Saturday 31st October 10.00
 

Provincial Convocation York University 

 Chapter am Craft pm
 

This date is provisional

 WM
 

November 2020     

 

 Wednesday 4th November 6.15
 Kingston 1010 Beverley Road Hull
 
 
 organist
 
Thursday 5th November 6.30
Humber 57 Chapter Dagger Lane Hull
 
 
 
 

 Tuesday 10th November 6.30

Humber 57 Dagger Lane Hull 

2nd degree

 Election night

 WM

 

Wednesday 11th November 6.30

Minerva 250 Dagger Lane Hull
 
 
organist
 
Thursday 12th November 6.30
Thesaurus 3891 Dagger Lane Hull
 
 
organist
 
Friday 13th November 7,00
De la Pole 1605 Beverley Road Hull
 
 
organist
 

Saturday 14th November 10.30

KT annual service Selby Abbey

 CANCELLED

 

organist

 
Saturday 14th November 6.30
Lord Bolton 3263 Beverley Road Hull

installation

 
WM
 

16.11.2020

H57 LOI

Open Night

 NOT PERMITTED DUE TO COVID-19

 

 
Monday 16th November 6.30
Holderness 3563 Beverley Road Hull
 
 
apologies
 
Tuesday 17th November 7.00

Phoenix Lodge 9963 Sailmakers Arms Hull

 
 
Chaplain
 
Thursday 19th November 6.30

H223 KT Dagger Lane Hull

i

nstallation

 
Chaplain
 
Saturday 21st November 6.30
Technical 5666 Beverley Road Hull

installation

 
organist
 
Monday 23rd November  6,30
Andrew Marvell 5642
 
 
organist
 
Tuesday 24th November 6.30
Vigilantes Lodge 7264 Cleethorpes
Christmas Lodge
Daggards: Entertainment at the Festive Board
WM +Daggards
 
Thursday 26th November 6.30
Constitutional 294 Trinity Lane Beverley
Open Night:
 Daggard Mike Noble taking Chair
organist
 
Thursday 26th November 6.30
St Michael 7833 Dagger Lane Hull
 
 
apologies
 
Friday 27th November 
Ridings Tablers' Lodge Trinity Lane Beverley

installation

 
organist
 
 Saturday 28th November 11:00
 Lindsey Province  (Athelstan) Wetherby
 Annual Convocation
 
 organist
 

December 2020

 

 ? Tuesday 1st December 5.30
 Kingston 1010 Beverley Road Hull

 ? Installation

 May be moved by dispensation to tomorrow
 organist
 
 ? Wednesday 2nd December 5.30
  Kingston 1010 Beverley Road Hull

 ? installation

 possible change of date to reconcile Wednesday installation with Wednesday meetings
 organist
 
 Monday 7th December 6.30
 Humber Installed Masters 2494 Beverley Rd Hull
 
 
 organist
 

 Tuesday 8th December 5.30

 Humber 57 Dagger Lane Hull

 

outstallation

 

 WM - IPM

 
 Wednesday 9th December 6.30
 Minerva 250
 
 
 organist
 
 Thursday 10th December 6.30
 

Beoferlic 59 Court Trinity Lane Beverley

 
 
 organist
 
Thursday  10th December 6.30
 Thesaurus 3891 Dagger Lane Hull
 
 
 organist
 
 Friday 11th December 7.00
 De la Pole 1605 Beverley Road Hull
 Social evening with ladies and guests
 
guest pianist
 
 Monday 14th December 6.30
 Andrew Marvell 5642 Beverley Road Hull
 Christmas Lodge
 
 organist
 
 Thursday 17th December 6.30
 St Michael 7833 Dagger Lane Hull
 Christmas Lodge
 
 organist
 
Saturday 19th December 6.30
Technical 5666 Beverley Road Hull
 Christmas Lodge
 
 organist
 
 
 
 
 
 
 

January 2021